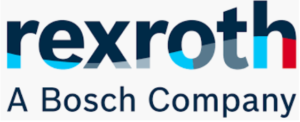 Introduction to Ball Screw Assemblies
Ball Screw Assemblies are a type of linear motion technology. They are a smooth functioning process, in which rotational movement is translated into linear motion using a ball screw shaft, ball nut and balls.
Applications
Profile Rail Systems, Machine Tooling, Metal Forming, Semi-conductor, Aerospace tooling
Benefits of using Ball Screw Assemblies
The principle of internal recirculation creates a smooth rotation

The large number of balls recirculating allows for a high load rating

Move heavy loads at fast speeds with accuracy
This section describes the structural design and functionality of a Ball Screw. It also covers any definitions you might need to know.
This section gives you the basic definitions of terms you might come across when dealing with Ball Screws.
This section uses an example Ball Screw to run through a Selection Guide on how you would choose a Ball Screw product for your needs.
A quick description of any other necessary parts that can be used for a complete Ball Screw Assembly.
---
Pricing
If this is a product that can be useful for your Senior Design Project, please contact a Bosch Rexroth representative here for more information. Pricing can be determined on a case-by-case basis.
Resources
Bosch Rexroth Linear Motion Technology Handbook PDF (Ball Screw Assemblies Section 5)
https://www.boschrexroth.com/en/xc/products/product-groups/linear-motion-technology/linear-screw-assemblies/ball-screw-assemblies