Profiled rail systems can be pre-selected according to the following criteria:
Sizes

Runner block designs

System characteristics

Dynamic and static load ratios
Various sizes are available, depending on the type of profiled rail system. The individual sizes have different load capacities. The tables below show the sizes offered by Bosch Rexroth.

Runner Block Designs
Each application makes different demands on the profiled rail systems used. There are different runner block designs to meet these different needs. The following coding system is used to identify all ball and roller runner block designs. (The code letters are based on the German product names). Cam roller guides are not covered by this system because of their special design.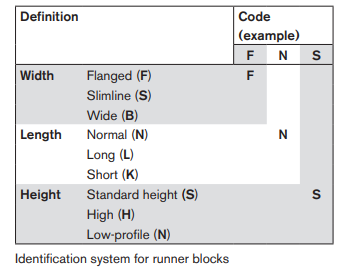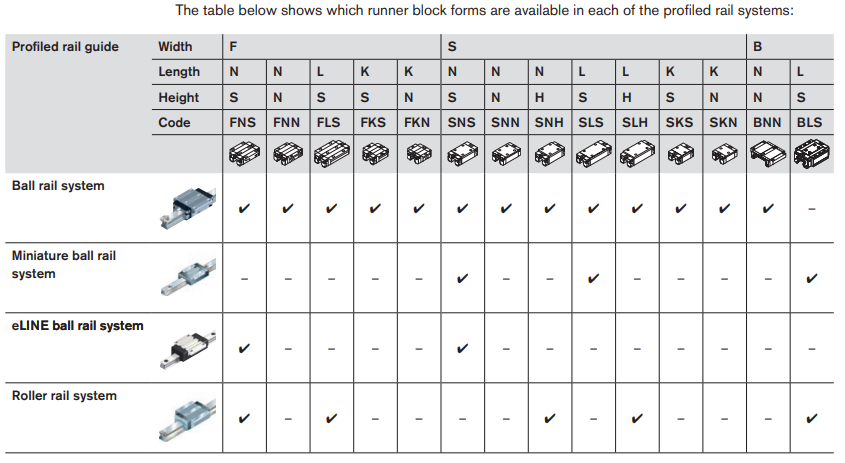 System Characteristics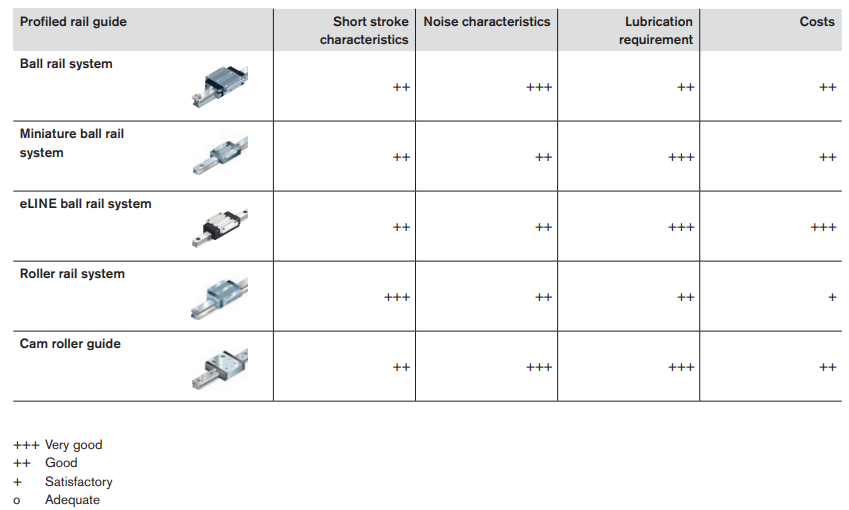 ---